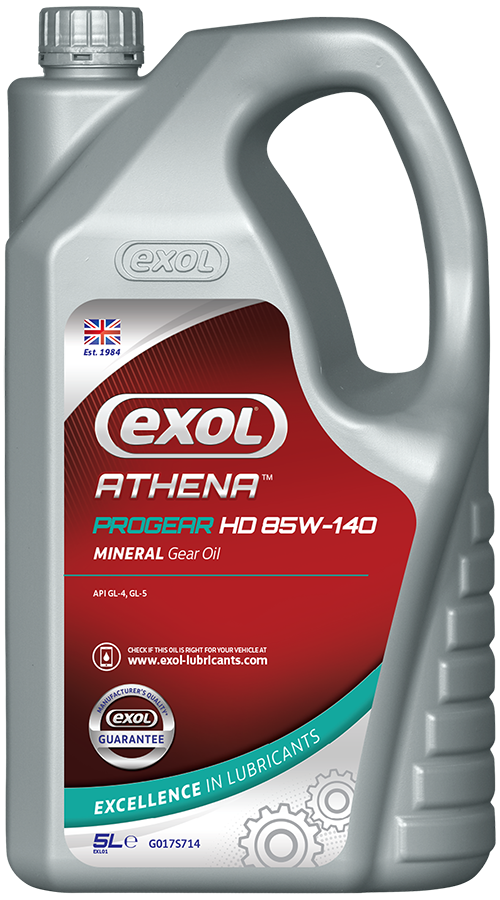 Tomeet customer demand, Exol has introduced a 5 litre size to its Athena Progear HD 85W-140.
This premium quality extreme pressure lubricant is made for highly loaded gearboxes and final drives. It meets the API performance levels GL-5 and GL-4 and has been formulated to suit manual gearboxes, including synchromesh, fitted to automotive vehicles, industrial and commercial vehicles.
This gear oil provides outstanding anti-wear protection and has been designed to cope with the increasing demands of today's motoring conditions, which include high shock load, high torque and high speed service conditions.
Other benefits of the Athena Progear HD 85W-140 include; excellent oxidation stability, outstanding low and high temperature performance, long service life and good protection against rust and corrosion.