Exol Lubricants is the largest independent lubricants company in the UK, manufacturing and supplying a range of lubricants and associated products to industry, agriculture, transport, automotive and garage sectors.
Exol Lubricants is committed to total quality management from design to production, distribution and customer support.
Throughout the company's history, product development has been at the forefront of lubrication technology. A comprehensive range of products has evolved through anticipating and exceeding the needs of the lubricant market.
This kind of focus has inevitably led to strategic development of home and export markets. Trading is now carried out world wide throughout a network of agents and distributors.
Exol Lubricants has a reputation for high quality products, flexible service, fast delivery and outstanding technical support.
"Our reputation over the past 115 years has been built on the supply of quality products and excellent service so we will always choose our suppliers with great care.  We always find Exol meets our exacting standards."
Simon Greaves, General Manager, Lincol Oil Company
"Thank you Exol for the excellent support and communication during a very difficult time for everyone. This gives me the confidence to go about my daily business and look after my customers and staff"
Richard Jones, Dwyfor Oils
"The Exol team have been fantastic throughout this crisis. Knowing you are still there has been invaluable in keeping my business and my clients businesses running as smoothly as possible. It won't be forgotten."
David Harrington, Managing Director, Hampshire Oil & Grease
"Exol has always been available during this pandemic Covid-19 crisis to support my business. Never failing on deliveries or product availability even when ordering large volumes of mixed products, which in turn helps us to give our customers the requirements they need during this difficult time."
Paul Clarke, Clark Oils
"The product quality is exceptional. We are very impressed with the performance levels of their hydraulic oils when on test with our rebuilt hydraulic cylinders and pumps and the agricultural products we supply to the farming community. Exol has become an integral supply partner to our group and enabled us to supply a quality brand we are proud to be associated with."
Exol Customer, Fast Fluid Group
"From the office staff to the warehouse, delivery drivers and the sales team, Exol have been spot on. I think they have a new motto 'if it can be done it will be done'.

Well done all, keep up the good work."
Tony Guest, Lubricant Technology
"It's business as usual with regular contact from Exol, allowing for fast and efficient solving of queries and orders."
Exol Customer, Agriparts
"The technical information on the web site is easy to understand when we are deciding which oils we need to use and the brand's attractive packaging stands out on our shelves. All-in-all, Exol is a great company to deal with."
Shane Griffiths, Battlefield Machinery
"We have always valued the technical support and excellent service levels provided by Exol Lubricants coupled with the provision of a quality product at a fair price. The potential implications of the Covid-19 pandemic were a concern due to our remote location relating to Exol's hub during this unprecedented period. To Exol's credit, supplies have continued to arrive seamlessly further evidencing that Exol are still the right choice of trading partner."
David Nicholas, Consols Oils
Working with our customers
We understand the importance of working with our customers – this short video explains why and how Exol goes that extra mile. Click the 'play' button to watch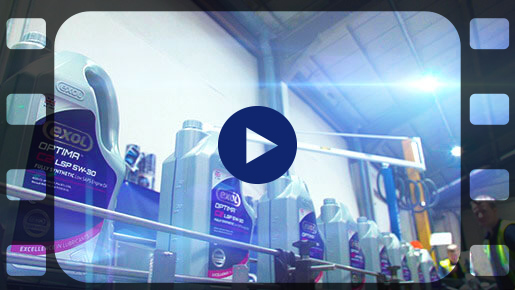 How to find the perfect oil....
Simply enter the vehicle registration number in the above box and click the search button - we'll do the rest. Or use the advanced product finder below.
Get direct access to our entire product catalogue – find what you need quickly and efficiently with full technical and health & safety data.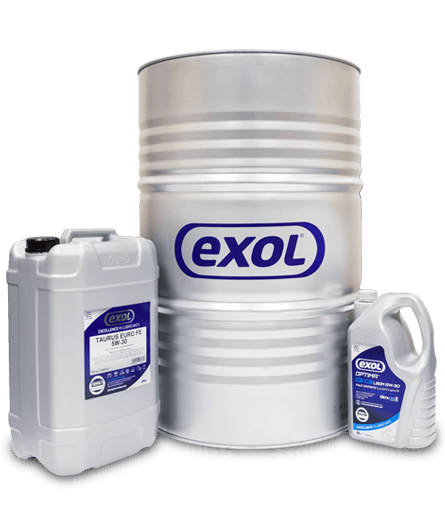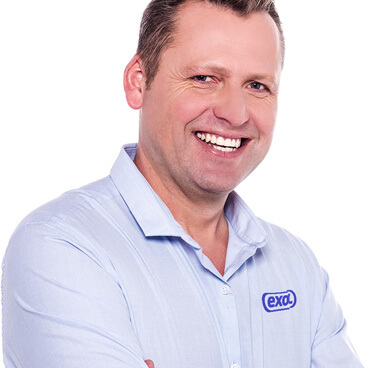 No matter what the question, our highly experienced technical support team are here to help – click the ask button below to start the process.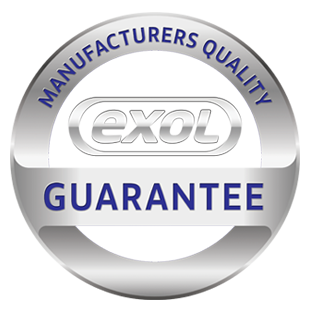 Exol Lubricants is committed to total quality management from
design to production, distribution and customer support.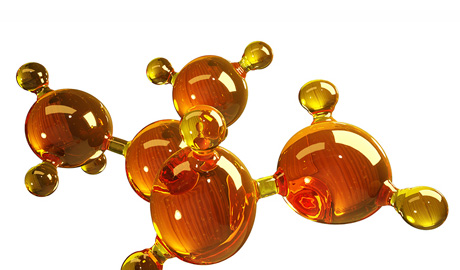 Constant investment in the latest technologies ensures all our customers benefit from a multitude of value added services – click the 'more' button to learn more.
Welcome to our world – a glimpse into all things Exol.
Exol Lubricants has awarded Hampshire Oil and Grease its prestigious Distributor of the Year award for 2022. Hampshire ...