Automotive & Road Haulage
Your vehicle fleet is your most significant investment.
With increasing fuel costs and decreasing profit margins, keeping your equipment at peak performance can be the difference between profit and loss.
Exol's Fluid Check programme helps you keep your vehicles running efficiently and saves you money. A recent Study with a large road fleet operator found for every £1 spent with Fluid Check, the operator saved £4.50.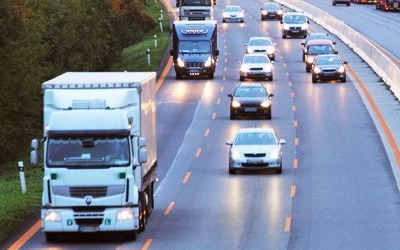 How Fluid Check can help:
Types of analysis:
Lubricated systems: Detecting contamination, confirming suitability of the lubricant, monitoring wear and identifing root causes of problems before they lead to a failure. Systems monitored include engine, transmission, gear/axle, power-steering and brake fluids.
Fuel Systems: Test Diesel to full road diesel specifications with various custom test suites. Identify petrol, water, microbes.
Reduce vehicle downtime
Identify excessive fuelling.
Reduce unnecessary oil changes
Extend oil drain intervals – reducing lubricant costs & waste production.
Adblue Systems – Confirm your Adblue meets the ISO 22241-2 and DIN V70070. Identify contamination with tap water, coolant, screen-wash, supply issues.
Coolant Systems – Your anti-freeze is not just to stop your coolant system freezing, it also has an important role in cooling the engine. If your engine oil is not lasting as long as it should be, or your engine is running hot, then confirming the coolant condition may be a good place to start.
Identify poor fuel and Adblue supplies and contamination.
Independent analysis in warranty cases to identify the root cause of failure.
Confirmation engine oil meets its new oil specification.