Exol completes £2.5 million Head Office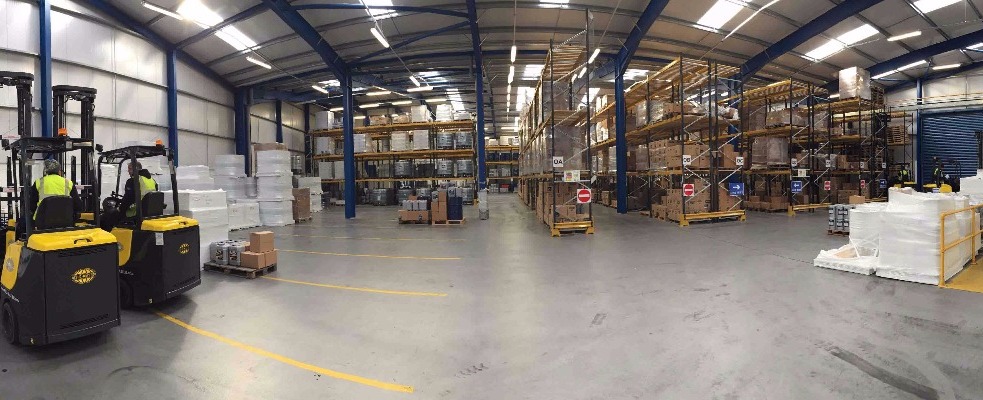 Exol Lubricants has completed the latest £2.5 million redevelopment of its 120,000 sq.ft. Wednesbury production facility, which has seen the introduction of a new warehouse, new laboratory and fleet wash facility.
The project, which has taken 18 months to complete, involved the demolition of a dilapidated Victorian building and the construction of a new purpose built environmentally friendly and energy efficient premises, fitted out with high level racking to aid the storage of Exol products before distribution.
The oil blender's Wednesbury facility now features a new entry / exit junction and vehicle wash facility. A rainwater harvesting system has also been installed to improve the company's environmental performance – rainwater will be used in the cleaning of the site and Exol vehicles.
The completion of the Wednesbury production facility has sat alongside other investments in the business, namely a £350K investment in Microsoft Dynamics integrated system and £1.5million expansion in its dedicated fleet of tankers & curtain siders.
Steve Dunn, Exol sales director, said: "Without having to relocate, we have completely transformed our production facility and at the same time invested in other key areas of the business such as computer systems and vehicle fleet. With greater storage capacity, new laboratory and quality control facility, we have been able to ensure customers continue to benefit from working with a supplier that is in complete control of its production process and, as a result, offers an even greater level of customer service through being able to react quickly to any requirements."
Exol employs 110 staff across four strategically placed UK locations. The company's Wednesbury head office and production facility is critical to its operations, storing more than four million litres of finished product and allowing for the fulfillment of bulk orders. The facility at Wednesbury also comprises of small pack filling lines for five and one litre bottles, that we will later this year be installing a new 8 head filling line to cope with increased demand for the Exol brand.
Exol Wednesbury is also fitted with sensor activated, energy efficient lighting to reduce the company's energy consumption.