Exol invests £1.5million in vehicle fleet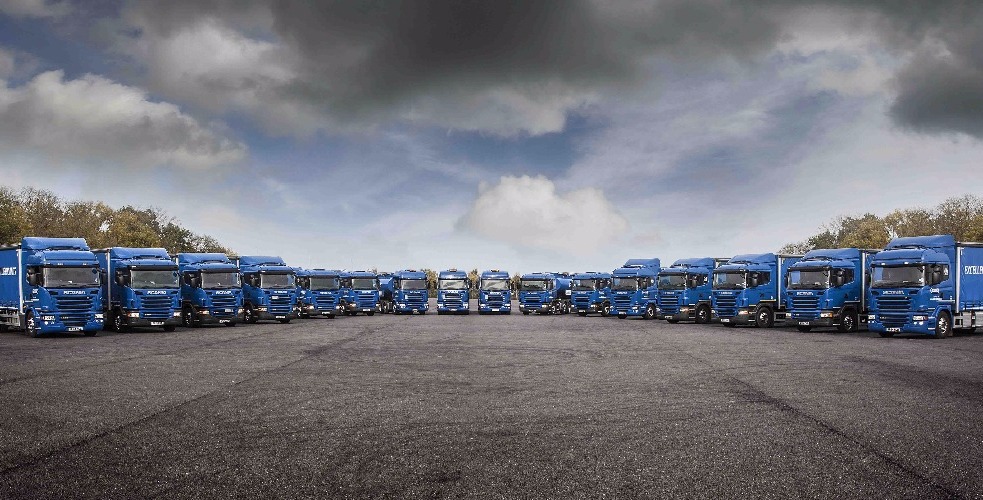 Exol, the UK's largest independent lubricants blender, has invested more than £1.5miilion in making its fleet the most up to date, economical and best performing on UK roads.
Due to Exol's commitment to excellent customer service and its proven ability to service national contracts, the company's fleet now includes more than 20 brand new commercial vehicles.
Most recently, two new Scania G320 trucks and trailers have joined the commercial fleet, which offer customers dual pump filling capabilities of both lubricants and anti-freeze.
Exol's fleet of vehicles comprises a mix of dual-purpose vehicles and large tanker trucks to transport both bulk and packaged Exol products to customers across a variety of sectors including agricultural, automotive, industrial, marine and rail.
Steve Dunn, Exol sales director, said: "While our business has grown, we have responded positively by investing in our fleet to ensure the highest levels of customer service are sustained. The enlarged Exol fleet, which is arguably the newest fleet of vehicles on UK roads, means we are ideally positioned to win more business and grow with our existing customers."
Exol has started the transition into its new building and has added eight brand new forklifts to its fully owned fleet of vehicles.
The new forklifts are another major investment for Exol and are for use in the new site, designed specifically to work with narrow ailes. This allows for the company to add in double the amount of racking in the same amount of space.