Exol-sponsored WSCC cycling team successfully completes Sea-to-Sea challenge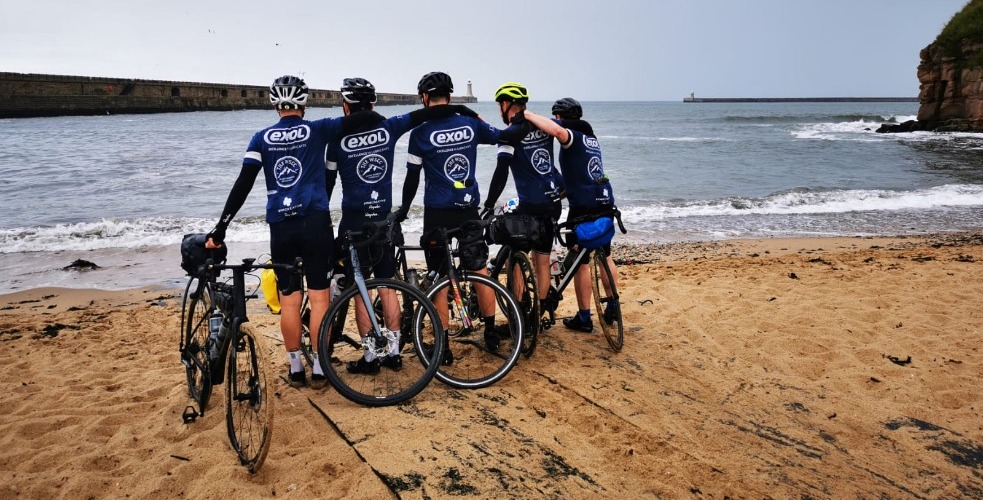 Exol Lubricantssupported the WSCC cycling team as they took on the Sea-to-Sea challenge (C2C), cycling from Whitehaven to Tynemouth on 5 and 6 August, raising over £4,000 for_x000D_
three of their favourite charities.
The amateucycling team, which included Exol's export sales manager Paul Eastwood, was started in lockdown to help raise important funds for The Alzheimer's Society, The Christie Cancer Charity and MIND (Manchester).
Paul and th six-strong team finished the challenge in the evening of 5th August, after a gruelling 11,500 feet climb and 222km ride in wet and windy conditions.
Thanks to generoudonations, the total money raised was £4,315.95 against their target of £3,000._x000D_
The funds will be split between their three chosen charities to help support the excellent work each one does.
Exol kindl purchased team shirts for the cycling enthusiasts to wear on the ride, showcasing the Exol logo.
Paul Eastwoo comments: "We were all absolutely blown away by the generosity of our family and friends, along with Exol staff, suppliers and customers – especially after such a tough 18 months.
"We'd also like t say a huge thank you to Exol for sponsoring us an incredible £500 and buying our t shirts."
Eastwood adds: " was an amazing feeling completing the challenge together after battling the unfortunate weather – especially as none of us are professionals. We started the team during lockdown to keep fit and get out of the house! Smashing our fundraising target makes the sore legs worth it."