Exol sponsors Trysull Tigers U13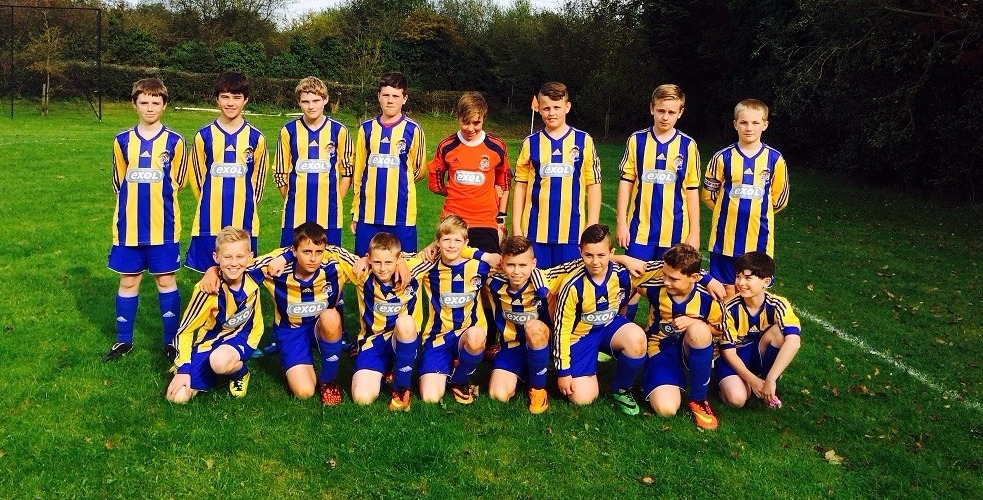 Exol Lubricants has continued its drive to support Midlands based sports clubs and associations with the sponsorship of local U13s football team Trysull Tigers for the next two seasons.
The team, which plays in division 2 of the Stourbridge and District Youth Football League, will benefit from new Adidas kits featuring the distinctive Exol logo along with a range of training kit and equipment.
After a testing 2013/14 season with injuries, the team finished in fourth position. An influx of new players has added fresh impetus to the squad, which is looking forward to the new season.
Tim Hudson, Trysull Tigers U13s manager, explains: "This coming season we will be aiming mainly to bring together our new larger squad and mould them into a team, primarily focusing on player and football development and enjoyment of the game. The support of Exol has been a major boost to the club, as we aim for a position of third place – or higher!"
Trysull Tigers was founded in 1990 to provide opportunities for children to play football within the surrounding areas of Trysull. The club has grown and now runs 18 teams with an age range from under 6 up to an open age senior team.
Steve Dunn, Exol sales director, added: "We're delighted to be supporting Trysull tigers and wish them well in the forthcoming season. Our support of Midlands based sports teams and associations has become part of a major drive by Exol to encourage people of all ages to take up sport and remain active."