Happy Birthday George Kidd of Kidd Lubricants – 85 Years today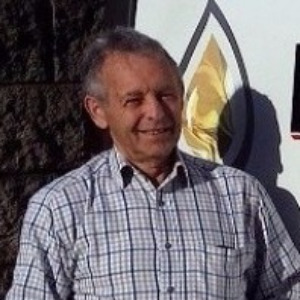 Exol Lubricants would like to wish George Kidd of Kidd Lubricants a very happy 85th birthday.

More than 20 years on from taking early retirement in 1996, George is still very active selling and delivering Exol Lubricants around Ireland.
George and son Douglas – based in Enniscorthy, County Wexford, Ireland – have been successfully promoting the Exol brand and products into a variety of sectors and we pay tribute to George's longevity and passion for the business.
George and his Exol-liveried van deliver all pack sizes from IBC's to 1litre whenever customers need them. From the first order at 7am to the last order at night, George has built up an enviable reputation of supplying Exol's high quality range of lubricants and associated products.

Steve Dunn, Exol sales and marketing director, said: "I said five years ago that George was inspirational and today he continues to demonstrate his infectious passion and enthusiasm for the Exol brand. Happy Birthday George."