It's business as usual at Exol Lubricants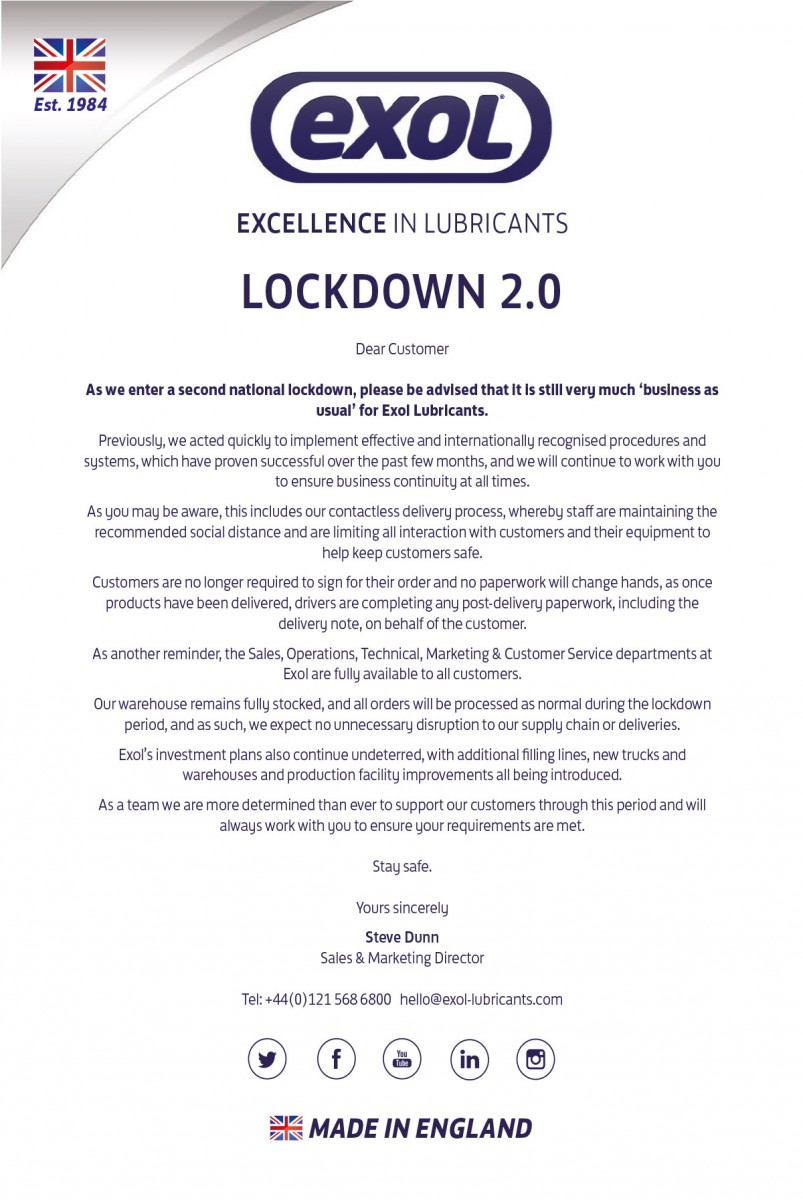 As we enter a second national lockdown, please be advised that it is still very much 'business as usual' for Exol Lubricants.Previously, we acted quickly to implement effective and internationally recognised procedures and systems, which have proven successful over the past few months, and we will continue to work with you to ensure business continuity at all times.
As you may be aware, this includes our contactless delivery process, whereby staff are maintaining the recommended social distance and are limiting all interaction with customers and their equipment to help keep customers safe.Customers are no longer required to sign for their order and no paperwork will change hands, as once products have been delivered, drivers are completing any post-delivery paperwork, including the delivery note, on behalf of the customer.
As another reminder, the Sales, Operations, Technical, Marketing & Customer Service departments at Exol are fully available to all customers.Our warehouses remain fully stocked, and all orders will be processed as normal during the lockdown period, and as such, we expect no unnecessary disruption to our supply chain or deliveries.
Exol's investment plans also continue undeterred, with additional filling lines, new trucks and warehouses and production facility improvements all being introduced.
As a team we are more determined than ever to support our customers through this period and will always work with you to ensure your requirements are met.
Stay safe.
Steve Dunn
Sales and Marketing Director
Exol Lubricants Ltd