Unexpected downtime of a Transformer at any point in the network leads to major service delays and costs to you and your customers.
Exol's Fluid Check service helps change your maintenance schedule from re-active to pro-active by identifying faults up to 4 years before failure.
Exol's Fluid Check ISO 17025 accredited laboratory, has over 35 years of experience in Transformer Oil analysis and diagnostics. Our specially designed analysis packages will test the oil condition to the highest standard (EN60422) and our Dissolved Gas analysis method (ASTM D3612) detects and monitors fault gases enabling us to predict faults up to 4 years in advance of failure.
How Fluid Check can help:
Reduce Transformer downtime
Identify excessive overheating and overloading within the transformer
Identify Arcing within the transformer
Detect loose connections and badly butted joints
Alerts you to possible paper insulation embrittlement
Diagnose Tap-Changer problems e.g. burning contacts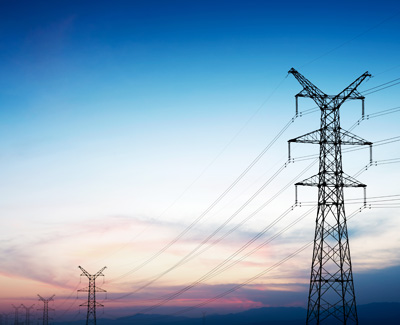 Types of Analysis:
Routine: Monitor contamination, water content, acidity and dielectric strength of transformer oil to identify root causes of problems before they lead to failure of your system.
DGA: Dissolved Gas analysis is a must have tool to ensure your equipment remains in peak condition. By looking at concentrations of specific combustible gases then applying various diagnostic tools to identify fault conditions within the system.
PCB: These are synthetic chlorinated aromatic hydrocarbons which have excellent thermal and electrical properties. However, this stability has made them resistant to bio-degradation and is a cause for concern in regards to environment pollution. The use of PCB's was banned in 1986 however due to common handling facilities this has led to widespread contamination. PCB content in new equipment should be measured to confirm it is PCB free before waste disposal.
Additional tests include:
Furan content : Resistivity : PCB : Interfacial Tension : Oil Cleanliness : Estimated Degree of Polymerisation Corrosive Sulphur Particles : Pour Point : Density : Viscosity : DDB Concentration : Aromatics (FTIR) Oxidation Inhibition : Fibres (EN50353) : Refractive Index : Flash point : DBDS