Success for Exol's truck racing teams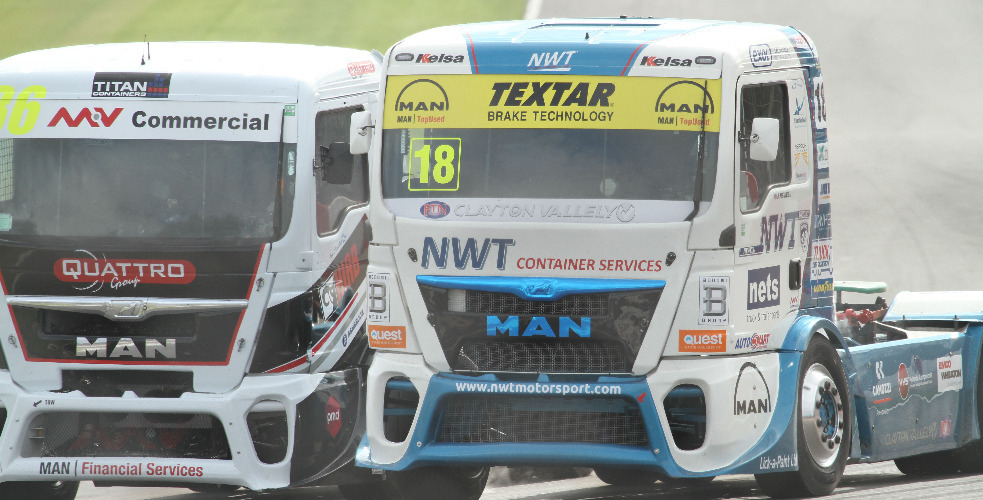 It was a thrilling end to the British Truck Racing Championship with Exol sponsored trucks Powell's Motorsport and Newell & Wright Motorsport achieving their objectives in their respective divisions.
With it all to play for going into the final weekend of the season at Brands Hatch, Newell & Wright Motorsport's John Newell was looking for a points haul to cement third place in the championship. With treacherous conditions playing their part on Saturday, Newell crossed the line in sixth place at the first race of the weekend. With the weather doing a complete turnaround on Sunday, and thousands in attendance, Newell stayed ahead of his nearest rival in all races to finish third in championship.
Exol branding features on the side of the racing truck, team truck and most notably down the sleeves of experienced driver John Newell.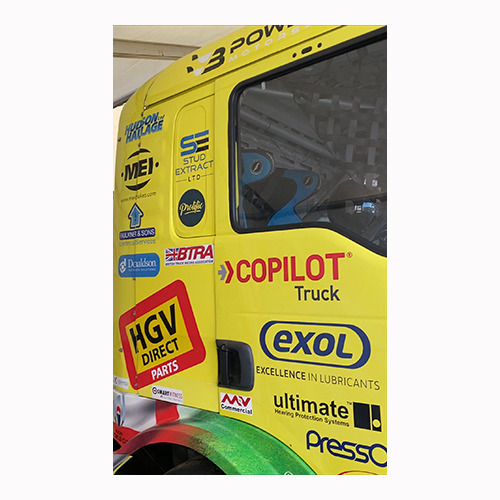 Steve Dunn, Exol sales & marketing director, said: "Congratulations to Newell & Wright on a very successful year. The Exol brand is continuing to grow in stature among the truck racing championship and wider commercial vehicle market and we hope to develop this in the years ahead."
Meanwhile, it was a near perfect weekend for Steve Powell of Powell's Motorsport, who won all but one of the four division two races of the final weekend to secure second in the championship.
Powell's truck uses Exol Taurus Resilient 10W-40, a fully synthetic, ultra-heavy-duty engine oil that provides unparalleled protection to trucks, whether on the track or the road.
Supported by this level of technology, Powell has complete confidence in the reliability of the product, allowing him to push the truck to the maximum and challenge for the win at every race weekend.