Exol announces double BTRC sponsorship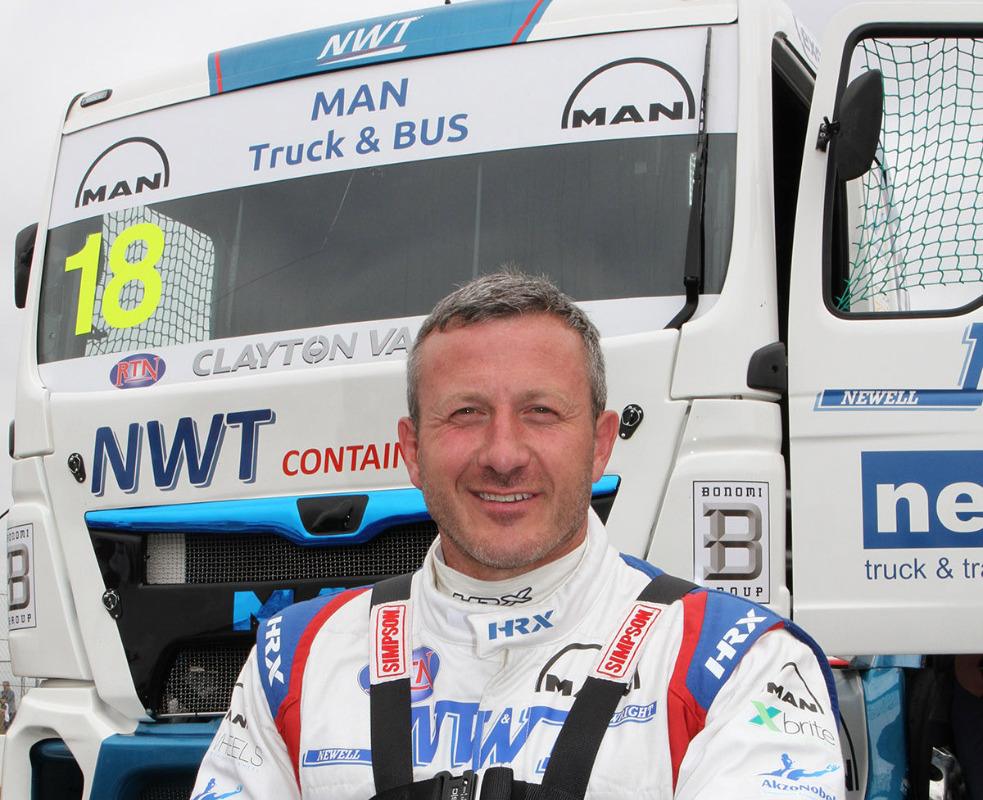 _x000D_
Exol has signed two new sponsorship deals with Newell & Wright Transport and Powell's Motorsport in this season's British Truck Racing Championship (BTRC).
Exol branding features on the side of Newell & Wright Transport's truck and most notably down the sleeves of experienced driver John Newell, brother of Newell & Wright's Director, Stephen and son of Managing Director Frank. Exol is also taking advantage of entertaining customers on race days, seeing the truck in action.
Newell & Wright Motorsport's first appeared on the truck racing scene in 2001. In 2018, the company decided to make a return to the professional circuit with a brand-new custom-built MAN racing truck, built from scratch with the help and expertise of Stefan Honens Racing Services and MAN.
Nicknamed Winnie, the 2019 1100BHP truck is built on a MAN TGS chassis and weighs 5.3 tonnes. Featuring eight races, 2019's BTRC started in April at Brands Hatch, before it will return to the same venue on November 2/3 for the season finale. Pre-season success saw John placed first and third after 18 years away on the track, giving the team a confidence boost for the current season in Division 1.
Meanwhile, sponsorship has also been agreed with Steve Powell's Powell's Motorsport who is competing in Division 2 of the BTRC. With 12 years racing experience, having won the division 2 championship in 2011 and 2015, Powell ´¼ünished the 2018 season in fourth position, amassing 354 points. In 2019, Powell is driving the Exol powered MAN TGX ´¼ütted with Detroit 60 series engine.
To support this engine, Powell is using the Exol Taurus Resilient 10W-40 (M385). Taurus Resilient 10W-40 is a fully synthetic blend of severely hydrotreated base stock, viscosity index improver, pour point depressant and a powerful state of the art performance system that is right at the forefront of modern additive technology.
Working closely with Exol, Powell's Motorsport is also taking part in condition monitoring of the oil after each race, as part of the increasingly popular Fluid Check programme.
Steve Dunn, Exol sales director, said: "We're delighted to support both Powell's and Newell & Wright Transport through this year's BTRC, which is turning out to be one of the best yet. This not only increases our brand exposure but demonstrates our commitment to supporting motorsport. We wish John and Steve all the very best for the rest of the season and will continue to keep a close eye on their progress with regular race reports listed on the new Exol website."