Exol Lubricants to make waves with Fox in jet ski championships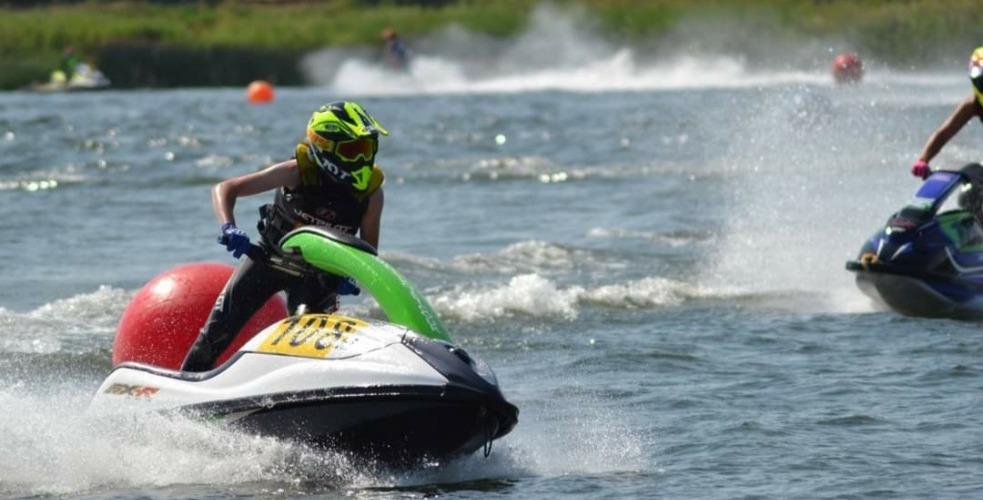 Exol Lubricants will join forces with 18-year-old jet skier Danielle Fox as she takes part in the high-octane JSRA British Jetsport Championships.
Fox, based near Exol Lubricants' blending plant in Rotherham, started in the Ski Lite Novice category of the championship in 2021, taking a stunning podium finish in her debut race weekend, before tackling rounds in the Ski Lite class.
Ahead of the new season starting in March, Fox has her sights set on moving up the Ski Lite field even further, this time with Exol Lubricants keeping her 80-horsepower Kawasaki jet ski moving, which is capable of up to 50 miles per hour on the lakes.
Fox will be using Exol's Optima Racing Two Stroke oil on board her Kawasaki jet ski, specially formulated to meet the needs of high-performance outboards and two-stroke engines operating under extreme conditions.
Optima Racing Two Stroke's superior lubrication properties help protect from corrosion, reduce carbon build up, and extends valve life.
"I've been using Exol oil since our freestyle jet ski engine seized with our previous supplier," Fox said.
With Exol Lubricants providing the engine oil for Fox's jet ski, she has been working every weekday evening to fund the series alongside studying at college, with her dad looking after maintenance.
"I've been training over the winter months, and we've made modifications to the ski to improve handling, so we're putting in the preparation now to hopefully take home some good results this year," Fox said.
"It's a challenge to juggle the racing alongside working and studying for my A-Levels. Ever since my first race I've had the bug though, so I'm really excited to get stuck into the new season," she added.