Exol's versatile, ultra-low viscosity Athena Multigear transmission fluid delivers improved fuel economy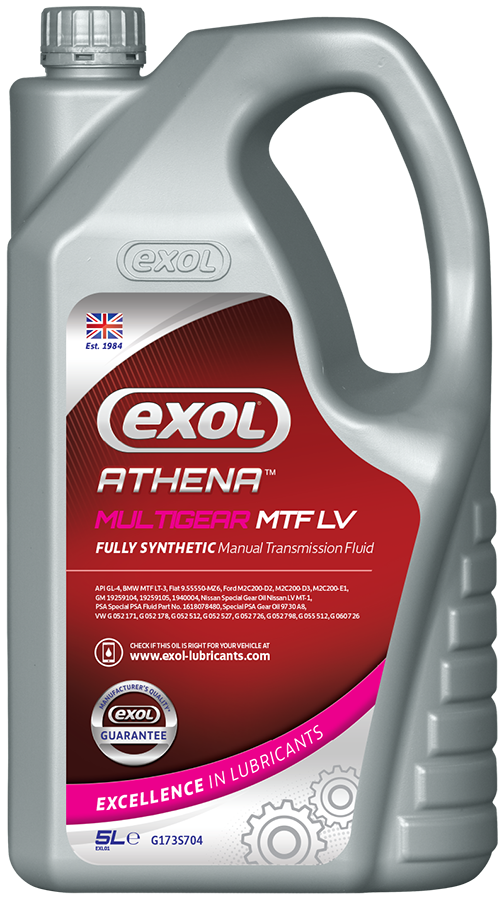 Exol Lubricants' new Athena Multigear MTF LV bolsters the company's credentials for delivering versatile engine and transmission oil solutions.
Athena Multigear MTF LV, Exol Lubricants' latest fully synthetic, ultra-low viscosity transmission fluid, is suitable for modern cars and light commercial vehicles.
The oil is recommended for use in manual transmissions where ultra-low viscosity fluid is required by the vehicle manufacturer, and provides excellent fuel economy properties, outstanding oxidation stability, and exception low temperature fluidity.
Athena Multigear MTF LV has been engineered by Exol Lubricants' carefully selected synthetic base stocks and specialised, advanced additives, which help protect transmission systems, and in turn offer improved fuel economy in all driving conditions.
The product is recommended for passenger car applications including BMW, Fiat, Ford, General Motors, Hyundai, Nissan, PSA Group and Volkswagen Group vehicles.
More information about the product from the leading lubricants supplier, Exol, can be found here.