Exol renews its sponsorship of jet ski championships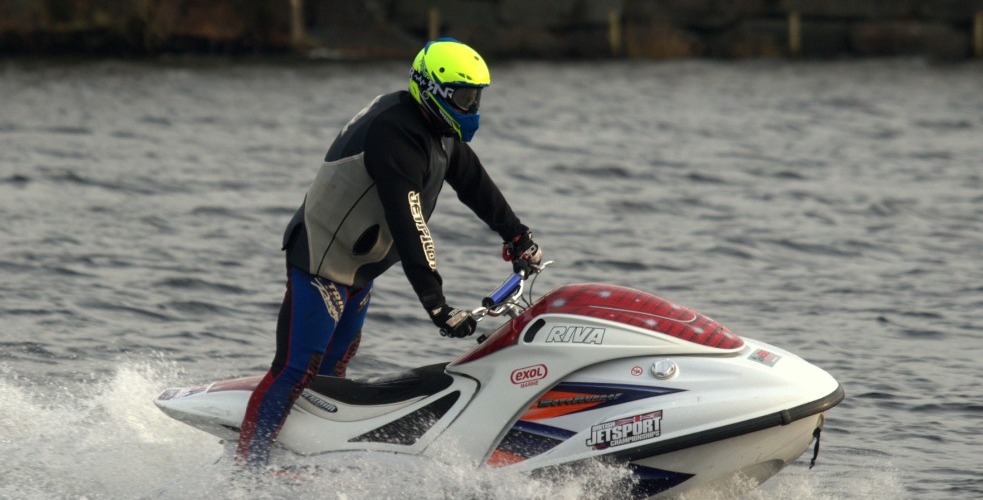 Leading lubricants supplier, Exol, has renewed its sponsorship of record holder jet ski racer Darren Leeper and veteran Andy Cambridge in the British Jet Ski Championships for 2021.
Both riders will be powered by Exol Lubricants when they compete in the Jet Sport Racing Association (JSRA) British Jet Ski Championships, which after a warmup at the end of May, kicks off with Round one on 19th and 20th of June.
Leeper began racing in the 1990s before work commitments meant a brief hiatus. The 40-year-old jet skier returned to the water in 2001 and has had great success, coming 2nd in the Sport GP in 2017, and then 3rd in the BJBF in 2019. He is also the current UIM World and National Vintage runabout speed record holder.
After the pandemic put a stop to the championships last year Leeper is looking forward to the new season and using Exol's oil to race with, he comments: "I started using Exol in 2014 and have never had an engine issue. So, once I started racing again it was my natural choice.
"After each season we strip the engine and check it over to find minimal ware on the crank and cylinders – no damage season after season proves we have the right oil in Exol."
Leeper has a new jet ski this year with a four-stroke naturally aspirated seadoo motor engine and will be riding in the Runabout Naturally Aspirated Class.
Cambridge started racing in his teens and has been a regular on the water ever since. He's busy gearing up for the new season racing in the Vintage Class, he explains; "Our machines are all thirty years old and need a lot of TLC. Running these on fully synthetic Exol Optima 2 Stroke Racing Oil has proven to be very successful. Engine strip downs reveal gleaming pistons and minimal carbon build ups.
"Having confidence in the oil you are running is a real bonus and lets you focus more on the racing itself, rather than worrying about mechanical issues. Plus, Exol is British and it's great to fly the flag!"
Cambridge will be racing his Vintage jet ski in the Classics Classes with 3 motos over the course of the race weekends. And after a winter off the water, the jet ski expert has been practicing since April in preparation for the season ahead.
Steve Dunn, Exol Sales and Marketing Director, added: "It's good to be once again supporting Darren and Andy in the British Jet Ski Championships. They are both great ambassadors for the sport as well as Exol Lubricants – and we wish them every success this season."