Exol's Operation Team Visit Jaguar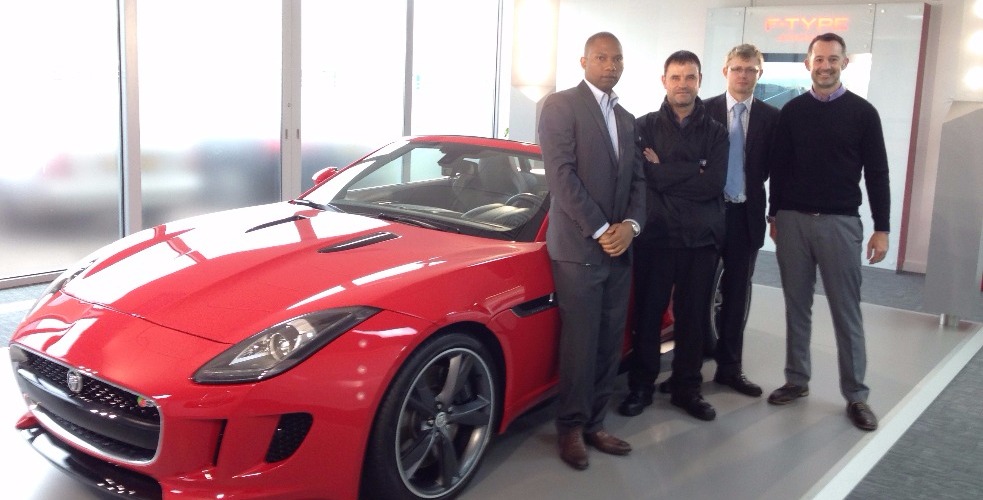 On Thursday 3rdOctober 2013 Exol's Operation Team led by Jonathan Hoole, Operation Director visited Jaguars production facility at Castle Bromwich in Birmingham.
Jaguar's Castle Bromwich site employs over 3,000 people to produce all five Jaguar models: the all-new F-TYPE; the XK grand tourer; the XJ, XF and XF Sportbrake.
The visit was organised as part of Exols on-going programme to implement lean manufacturing. Lean manufacturing, as the name suggests involves producing goods and services while stripping out waste. As a result there is no 'fat' involved in production.
At the Jaguar car production plant the production line has been designed using the principles of lean production. In the 'old days' Jaguar production took up much more factory space because a lot of stocks and supplies were kept on the factory floor.
Nowadays all stocks are kept in a separate storage area where they are delivered just-in-time to feed the production process.
Lean manufacturing was invented by Toyota in Japan just after the second world war but it was not until 1998 that Jaguar started to use lean thinking to increase its productivity. After the successful implementation of lean, Jaguar has become one the world's leading car brands.
Exol is focused to continually improve its operations by the use of lean manufacturing. By reducing waste in the organisation and concentrating on a clean and safe working environment, Exol will be able to continue its successful growth for the years ahead.