Exol's Optima C5 LSVW 0W-20 (M506) receives latest approval from Volkswagen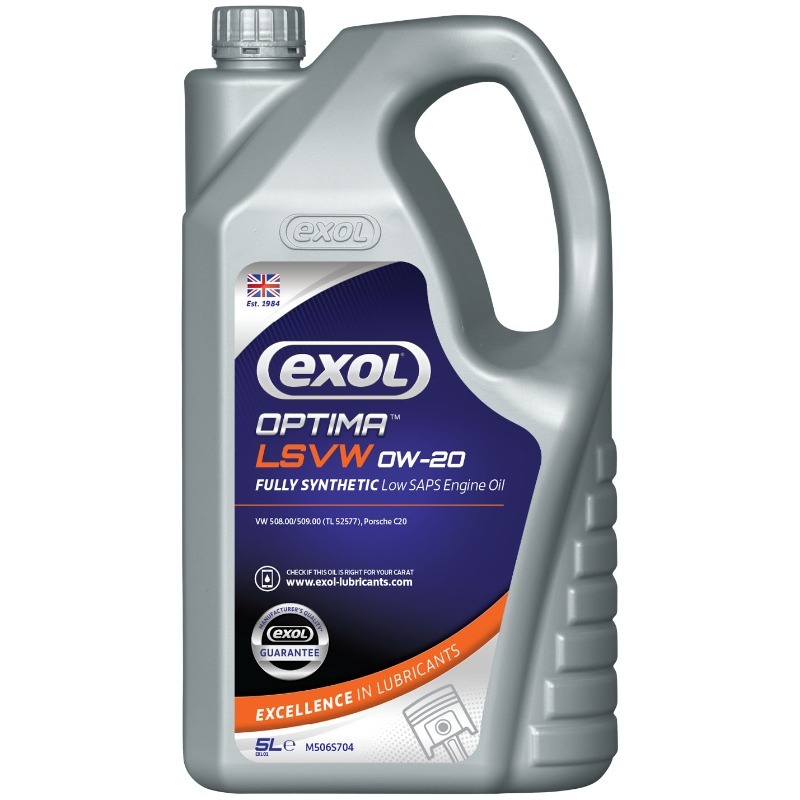 Leading lubricants supplier, Exol, has gained approval from Volkswagen for its Optima C5 LSVW 0W-20 (M506), to their VW 508 00 / 509 00 specification.
This specification has been developed for the latest generation of petrol and diesel engines from Volkswagen, Audi, Skoda and Seat. The specification has strict fuel economy demands, which in turn helps manufacturers achieve CO2 reduction targets.
Exol's Optima C5 LSVW 0W-20 has a distinctive green colour and zirconium marker, both of which are manufacturer requirements to demonstrate authenticity.
Optima C5 LSVW 0W-20 is the latest generation fully synthetic, low SAPS engine oil, formulated using state-of-the-art synthetic technology together with cutting-edge additive chemistry for extreme engine oil performance.
It offers advancements in fuel economy, as well as supreme engine protection over extended drain intervals.