Exol's Super Two Stroke available in new sizes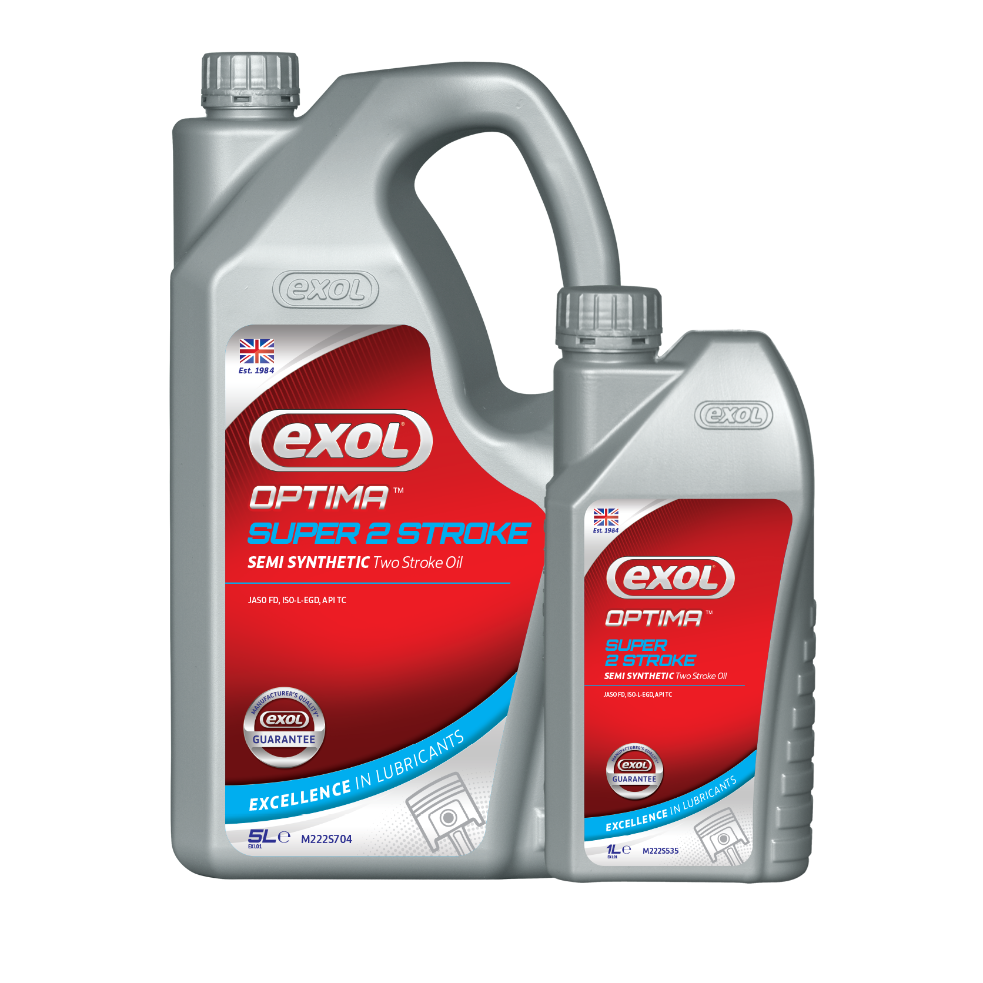 Exol has launched two new sizes in the Optima Super Two Stroke range to meet customer requirements.
The Optima Super Two Stroke oil is now available in 1 and 5 litre packs due to popular demand. This specially formulated, high performance semi-synthetic two-stroke oil utilises the latest additive technology, along with a balanced combination of clean burn synthetic and highly refined mineral base oil, in order to meet the complex and severe needs laid down by JASO.
By offering an ultra-low smoke formulation and protection against piston and cylinder scuffing, the new oil prevents pre-ignition and power loss by reducing unwanted combustion chamber deposits. It also offers high film strength for ultimate engine protection.
Optima Super Two Stroke is suitable in two stroke motorcycles of medium to high output, but can also be used in other two stroke applications such as mopeds, motor scooters and chainsaws. It is suitable for pre-mix and oil injection systems.
Marvin Cox Lubricants is an early adopter of Exol's Optima Super Two Stroke oil. Marvin comments: "We use Exol's Optima Super Two Stroke Oil in our own grounds maintenance machines and also sell it to our diverse customer base in agricultural, industrial and automotive sectors. By continuing to engage in active dialogue with Exol we are able to offer effective solutions – like the new 1 and 5 litre Optima Super Two Stroke sizes – to meet our customers' evolving demands."
Exol's new 5 and 1 litre packs of Optima Super Two Stroke is available at https://www.exol-lubricants.com/products