Exol-sponsored Marlow Armada turning tide in JSRA championship challenge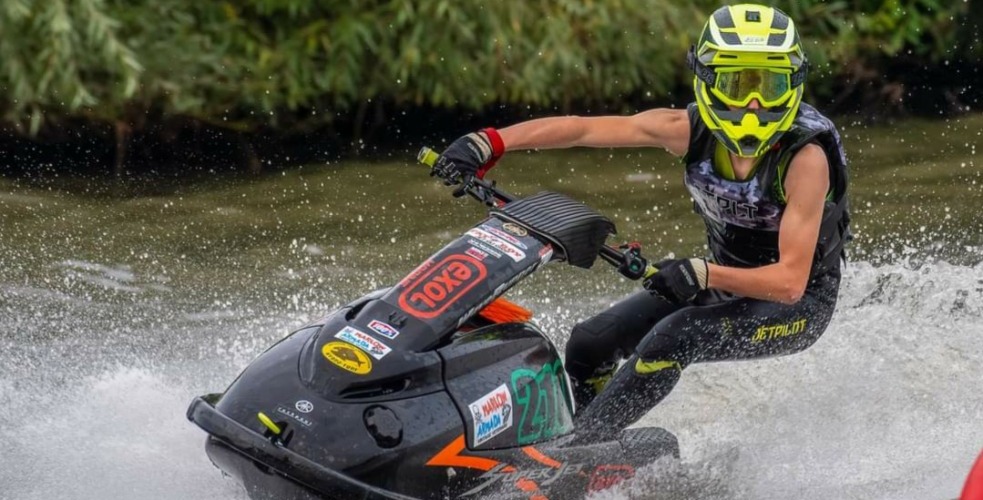 Exol Lubricants-sponsored jet ski racing team Marlow Armada are mounting a title challenge going into the second half of the JSRA British Jetsport Championship.
The team races in the Vintage class of the jet ski racing championship, with Chris Featherstone and Stuart Hatfield leading the title challenge in the 550 class, and Pete Chard, Martin Izzard and Matt Lancaster contenders for X2 category honours. All are supported on the lakes by team-mate Andy Cambridge, and Austin Cambridge in the junior category.
Andy Cambridge, jet ski racer for Marlow Armada, said: "The team have been campaigning hard in this year's championship. The Vintage racing class has a mantra of great camaraderie and friendly rivalry, and boasts the biggest racing line ups in the championship."
The team is using Exol's Optima Racing Two Stroke oil on board their jet skis, specially formulated to meet the needs of high-performance outboards and two-stroke engines operating under extreme conditions.
"Exol oils keep our 30-year-old machines in fine fettle and race ready. Engine strip downs reveal gleaming pistons, and it seems to be very kind to our aging crankshafts. The Marlow Armada team are proud to fly the Exol flag and champion this great British brand," Cambridge said.
Optima Racing Two Stroke's superior lubrication properties help protect from corrosion and reduces carbon build up.
The Marlow Armada squad are at the halfway point of the season, with three rounds left to run. Round four sees the JSRA field take to the flat-out course at Wyboston's Ride Leisure venue, in Bedfordshire.
The last two meetings of the season take place at Rother Valley, with the finals at King's Lynn in September, with sights firmly set on the championship decider between the Marlow Armada and rivals Rother Valley Rippers.