Exol sponsors jet ski record holder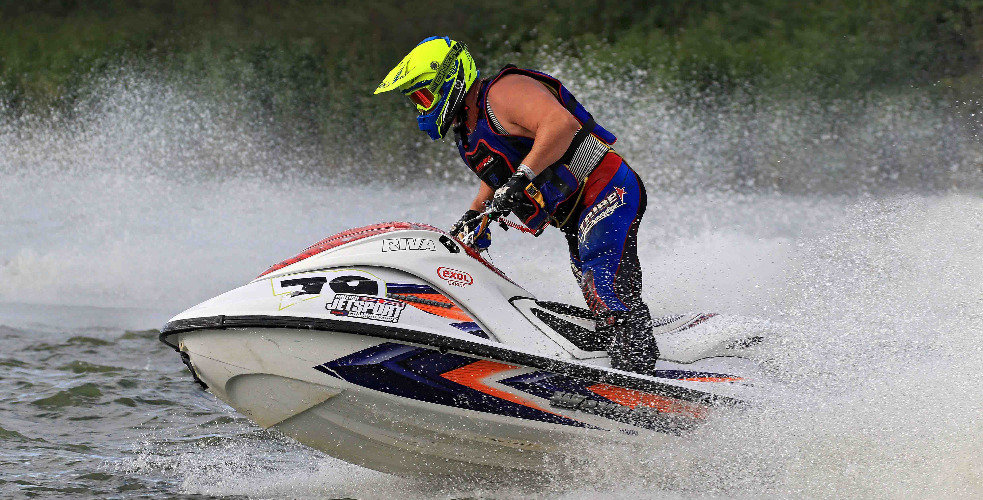 Exol Lubricants has renewed its sponsorship of Jet Ski racer Darren Leeper for the third year running.
Leeper, who is the current UIM World and National Vintage runabout speed record holder, will be powered by Exol when he competes in the Jet Sport Racing Association (JSRA) Championship and European Jet Ski Finals at Sofun Village in France from July 8th-12th.
The 40-year-old jet skier has had great success since returning to the sport in 2016, coming 2nd in the Sport GP in 2017, and then 3rd in the BJBF in 2019 – he has a wealth of experience behind him as he first raced as a teenager in the 1990s.
Leeper is currently building a new jetski which has a four-stroke engine, sporting a freshly painted black finish, and using Exol's 5w40 fully synthetic engine oil.
Excited about his upcoming races, Leeper said: "Exol oil performs amazingly well all season and keeps the engine in perfect condition. What amazes me is how little carbon build up there is in the exhaust, compared to other brands we have used in the past."
Steve Dunn, Exol sales and marketing director, added: "Darren is a great ambassador for his sport and we wish him every success in the coming months."
Exol is also continuing to sponsor Watersport specialist centre Kingsbury Jet Bike. The stockist sells premium synthetic oils and brake fluid.
Home of Kingsbury Jet Bike, Kingsbury Water Park is a 42-acre lake, one of the largest lakes in the UK, dedicated to jet skiing in Kingsbury Water Park, West Midlands.