New premium quality, automatic transmission fluid enters the aftermarket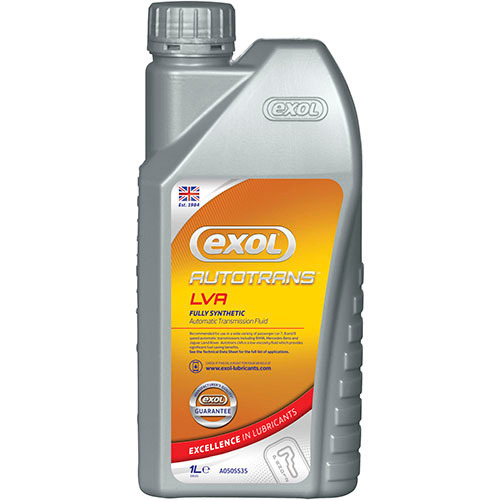 Designed for use in a wide range of passenger car applications, the automotive aftermarket can now get its hands on a new premium quality, multi-vehicle, automatic transmission fluid, Autotrans LVA.
Introduced by Exol Lubricants, Autotrans LVA is formulated using the highest quality fully synthetic base stocks, together with advanced additive technology, which combine to provide a low viscosity fluid with significant fuel-saving benefits.
Other beneficial features include: Extended fluid life, greater oxidation resistance; proven anti-wear performance; improved sludge and varnish control; optimised frictional characteristics; and enhanced low-temperature fluidity.
The fluid is an ideal choice for use in many of the latest passenger car automatic transmissions, including 6-, 8- and 9-speed units produced by ZF and modern Mercedes-Benz 7- and 9-speed auto transmissions. It is also backwards compatible to 5-speed stepped automatics.
This means that virtually all modern Mercedes-Benz stepped auto transmissions are covered, as well as ZF-derived stepped autos in modern BMW and JLR and select modern models from VAG – including Bentley – Fiat Chrysler, and Rolls-Royce.
A number of the specifications for the latest models from SE Asian OEMs are also covered, including Honda, Toyota, Nissan, Mitsubishi, Hyunda and Kia.
The fluid is dyed green rather than the usual red to reflect the look of original fluids on the market.
To find out more information on the product, including access to a technical data and health and safety sheet, please visit here.