Team Exol inspires with collective fundraising feats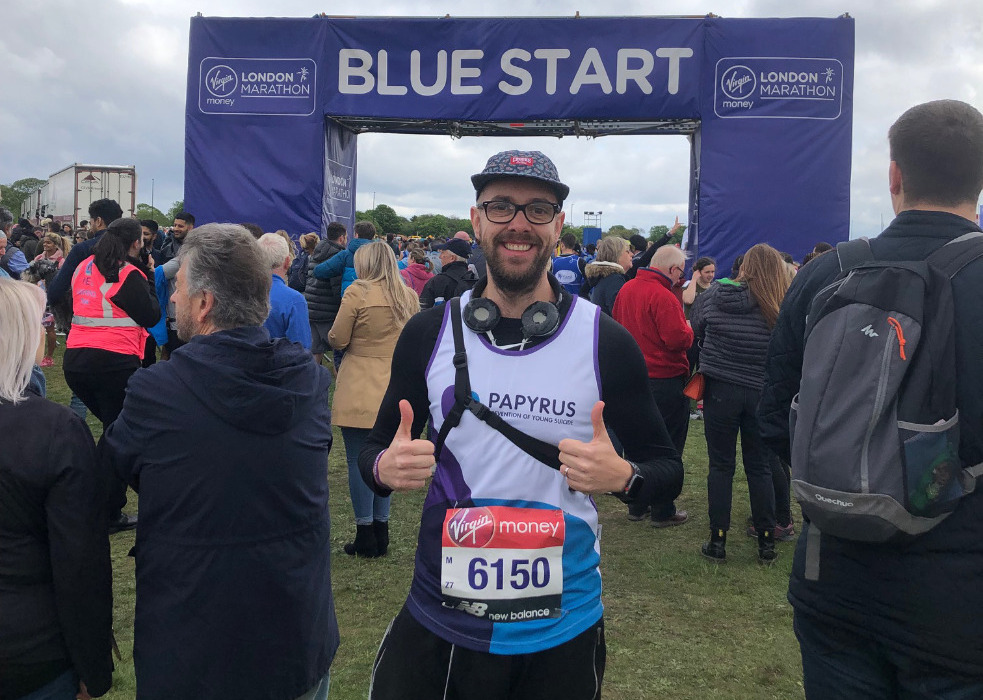 It was a case of "Go Team Exol!" for some of Exol's staff members, who have been involved in recent charity challenges to raise much-needed funds for good causes, both receiving donations from Exol Lubricants.
Exol's financial controller, Anthony Eddowes, has successfully completed the world's greatest Marathon, the London Marathon 2019, in aid of Papyrus, an amazing charity that strives to prevent suicide in young people. Anthony decided to run the 26.2-mile race for the organisation, which exists to reduce the number of young people who take their own lives by shattering the stigma around suicide, equipping young people and their communities with the skills to recognise and respond to suicidal behaviour.
This is a cause very close to Anthony's heart and thanks to his incredible efforts, he has so far raised almost £2,000 for the charity. The London Marathon is the biggest race in the UK and sees over 40,000 people run the famous course. Anthony successfully completed the race in a very respectable time of 4 hours and 48-minutes.
Meanwhile, the British Heart Foundation has benefitted from funds raised as a result of Exol sales team's quarterly "weigh in". The donation has gone towards a group of friends, Neil Barber, Graham Barnard and Carl Edson, who took part in the London to Brighton 54-mile Bike Ride over the weekend. All three have had someone close to them suffer with a heart condition. The team completed the race in 4h 45 mins with the first 40 miles carried out in the rain.
Exol's sales and operations teams came up with the idea of hitting the scales once a quarter in order to get fit and donate funds for every pound lost or gained. In a bid to support its staff, Exol has pledged to donate £5 for every pound each member loses, while the employees have pledged to donate £5 for every pound they have gained. So far, the Exol sales team has lost a combined total of 27lbs. Each quarter a charity is nominated to receive the monies raised.
Steve Dunn, Exol Lubricants sales & marketing director, added: "Anthony's achievement in completing one of the world's greatest challenges while raising a significant amount of money for such a worthy cause as Papyrus is nothing short of inspirational. Meanwhile, we congratulate Neil, Graham and Carl and we are delighted to support them and the British Heart Foundation."
Exol is a big supporter of all charity work and its employees regularly get involved in raising money for various causes, such as by participating in charity football matches, fun runs, the Macmillan Coffee Morning, and Jeans for Genes Day.