5 Ways Exol Goes Above and Beyond for its Partners and Customers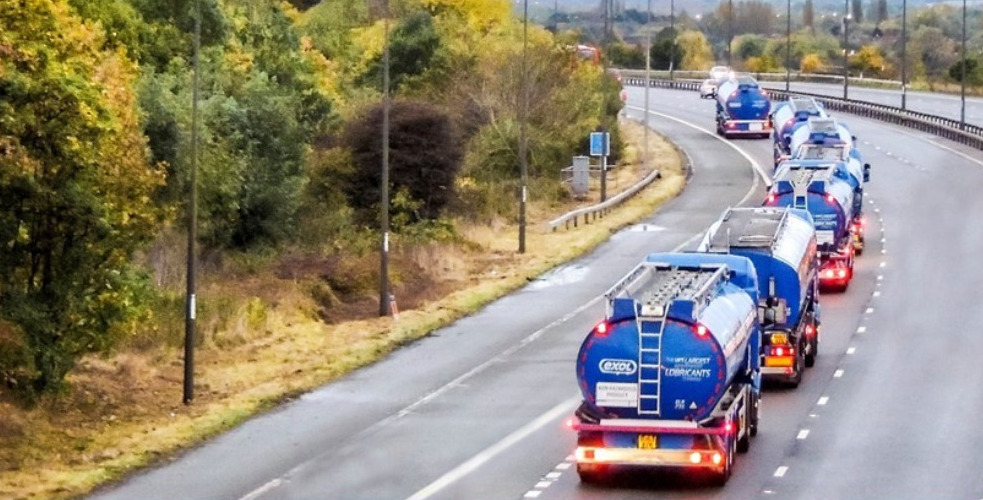 The supply of quality products into the lubricants market should be the bare minimum requirement for lubricant suppliers in today's mature marketplace.
The days of the lone salesman peddling low quality hydraulic, motor and Marine oils are long gone into today's high technology environment.
Exol Lubricants has always supplied high quality, cost-effective, technological solutions via our dedicated delivery fleet, setting the standard by which many seek to emulate. Our relentless drive for improvement is backed by our quality guarantee, stating our products can be used without invalidating engines, equipment or replacement parts*.
*Providing the application is given in the Exol technical datasheet.
So How Does Exol Go Above and Beyond?
Flexibility and Bespoke Solutions
Exol Lubricants offers flexibility in terms of delivery schedules, packaging offering a range of sizes from 100mls to full bulk road tankers especially important in Marine oil supply and direct contact to our services such as sales, marketing, and technical support. With a global presence, Exol Lubricants ensures its products and services are available in every business sector.
No one product or product line will satisfy every requirement or solve every operational issue. Exol Lubricants prides itself on our bespoke solutions from tailor-made products, innovative solutions, and customer own brand labelling. Whilst sectors such as Marine Oils have specific requirements with regards to viscosity and base number, recent changes to IMO regulations have led to the need for technological solutions and services.
Cradle to Grave Product Support
Lubricants be they used in Automotive, Agriculture or as Marine oils will have an environmental impact. Exol Lubricants invests heavily to minimize its carbon footprint using bulk Marine barge deliveries – 250,000 litres – of Base oils to investing in green technology for its processes, packaging and labelling.
Exol Lubricants is more than capable to assist and advise in the correct use of our lubricant products and to provide technical advice on replacement biodegradable products in all sectors to advise on the ultimate safe disposal of a spent product.
Product Design and Innovation
Product design and innovation helps to keep Exol Lubricants one of the market leaders in our sector. Specially designed laboratories, technicians nd development staff ensure our products meet the latest requirements and regulations with regards to health and safety, environmental impact and product performance. Our tireless strive for excellence in lubricants and lubrication technology is evident in the products and services we sell.
Improvements can be met in many ways from new and ever stringent performance tests to changes in regulations – especially recently in Marine oils and fuels – to removing raw materials which have become of environmental concern, through to changes in legislation and/or from ongoing testing and reports from the field.
Over 100 Years of Combined Experience
Direct access to dedicated technical support and product specialists has diminished for many suppliers over the years; however, Exol Lubricants is a strong advocate for the support this gives to our partners and end-users. Exol Lubricants has invested heavily in this area with product and application specialists available through many media such as online, emails and direct telephone conversations to ensure that even the most demanding of customers have the answers to their questions. Exol Lubricants has collected over 100 years of industry experience to ensure that no problem is too small or too big to handle and all available in real-time.
Why Wait? Talk to The Experts and Discover How Exol Can Help You
Why wait? To discuss prices and availability, call us today on 0121 568 6800 or email hello@exol-lubricants.com. You can also get in touch with a member of our team today by using our quick and easy contact form below.