How Exol Can Deliver Oil in Bulk UK-Wide Within 3 Days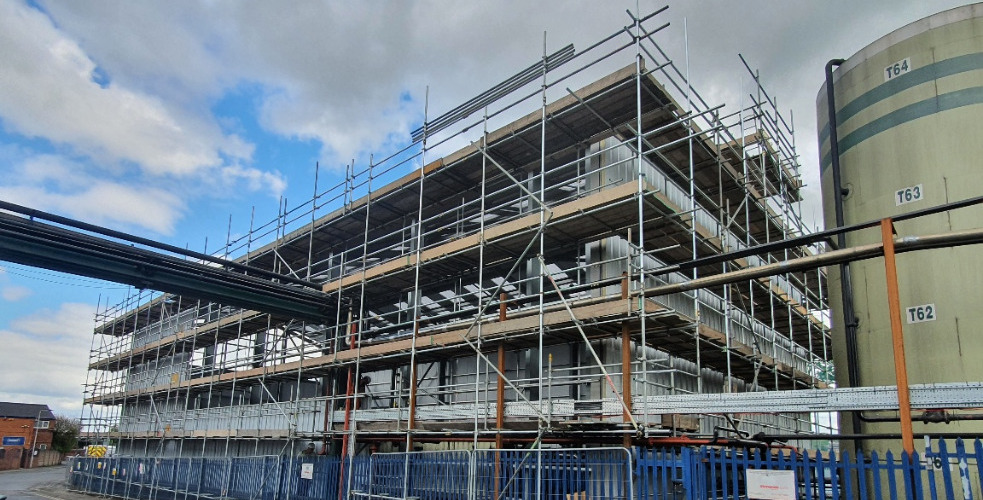 Exol Lubricants continually invests heavily in the ability to produce bulk quantities of lubricants efficiently and accurately via its bespoke blending facilities in Rotherham. In addition to the 200 tonnes shipped daily to Wednesbury for small pack filling, our wide customer base is supplied both nationally and internationally through partners and distributors. The blending process has been made efficient using innovative technologies and continuous investment allowing 1,000 litres of finished product to be blended every 4 seconds. The latest investment, which involves changes to both infrastructure and buildings will further increase output and efficiencies throughout the entire blending process.
Exol Lubricants purchases specially selected, high quality base oils in large quantities via Marine cargo vessels delivering 4,000 MT into Hull. These base oils are further transported inland via barge – 500 tonnes (Exol Pride) – directly into the Rotherham site to ensure onsite stocks are maintained. These barge movements have attained many endorsements by reducing the overall carbon footprint of the company. Marine barge deliveries remove 80 bulk road takers from UK roads not only reducing pollution but also UK road haulage.
How can Exol Lubricants deliver in bulk on time?
To produce large volumes accurately and efficiently can only be achieved with a bespoke blending plant. The utilisation of onsite bulk base oil storage tanks – 3,600 tonnes, mass flow meters, load cells, dedicated transfer, and pigged multi-component transfer lines ensures the accurate delivery of a vast array of base stocks and additives into blending vessels and storage tanks. Individual blends ranging from 5,000 litres to 250,000 litres with onsite laboratories ensure a wide portfolio of over 1,000 products are produced accurately with minimised wastage. All of this is further enhanced by 3,500 tonnes of finished product located across both sites within the UK.
Each day on average 13 full tanker loads leave Rotherham from our fleet of 9 x 32,000 litre road tankers, external transport, and export cargo Tanktainers. This ability makes Exol Lubricants ideally placed in the supply of Marine oils where large volumes are required both for onboard storage and quayside deliveries.
Deliveries to Marine vessels can vary enormously from 400 litres into smaller tug vessels to 10,000 litres and above into ferries and cargo vessel engines.
The type of delivery varies also with barrels for compressors, deck hydraulics and gearboxes through to bulk road tanker and oil bunker barges for engines.
Exol Lubricants not only has the confidence, logistics and blending facilities to deliver a high quality product on time, every time but has done so for many years to time critical customer such as rail freight, automotive and cargo vessels.
Have an Urgent Requirement? Contact Exol Now for Our Best Prices and Availability
Do you have an urgent requirement? Don't wait, contact our team today via our quick and easy contact form below for our best prices and availability. Alternately, you can get in touch and speak to a member of the Exol team today on 0121 568 6800 or by emailing our friendly sales and technical staff at hello@exol-lubricants.com. We're looking forward to hearing from you.