By popular demand! Exol's 15W-40 now available in 5-litres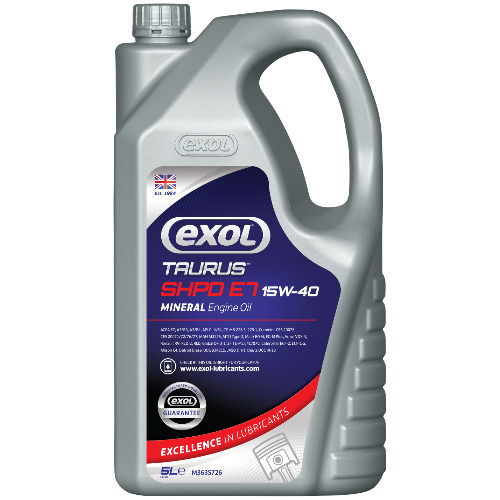 Due to increased demand, customers in the agricultural and commercial vehicle sectors can now access Exol's most popular high-grade, Taurus SHPD E7 15W-40 heavy-duty engine oil in five-litre bottles.
The oil meets the severe lubricant requirements of many commercial vehicle manufacturers and Exol has responded quickly to demand from customers around the globe to supply the very versatile product in 5-litre capacity.
With the unprecedented growth of its small pack operation, Exol has recently introduced an additional small-pack 8-head Masterfil filling line, enhancing the efficiency and production capacity of small pack products.
Taurus SHPD E7 15W-40 is approved by Volvo, Mack, Renault and Cummins, and has excellent engine cleanliness as well as oxidation control.
The oil features a blend of solvent-refined base oils, viscosity index improvers, pour-point depressants and provides greater protection to critical components such as main bearings, turbochargers, and valve trains.

Taurus SHPD E7 15W-40 exceeds the requirements of Euro 4 and certain Euro 5 engines and works on trucks and buses used for inter-city or long-haul operation.
Steve Dunn, Exol sales and marketing director, said: "Such is the versatility and quick decision making ability at Exol, we're able to respond quickly to any increased demand for our products."
Taurus SHPD E7 15W-40 is available in the following quantities: 5, 20, 25, and 205-litres, IBCs and part and full tankers.
The exhaustive range from Exol features low SAPS, fully synthetic engine oils, long drain semi synthetics and traditional mineral oil grades as well as sophisticated automatic transmission fluids, manual gear oils and ancillary products.
For more information on Taurus SHPD E7 15W-40, visit here.