Exol invests in expanded Rotherham site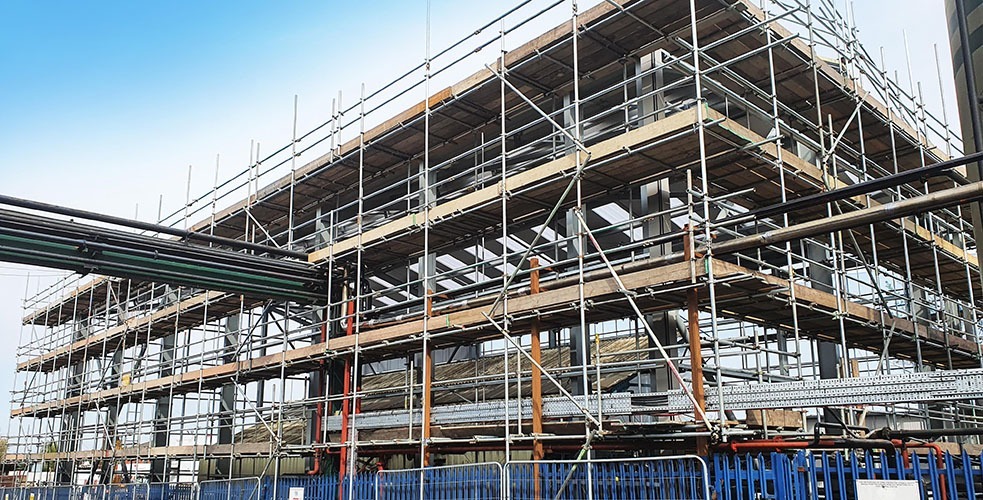 Exol has begun work on the redevelopment of its Rotherham site, with the aim to complete the project in July 2021. This new development is part of Exol's continued reinvestment strategy.
The project at Rotherham involves the replacement of the existing portal frame building with a new, enlarged portal frame building. This will house additional blending vessels and storage tanks to increase Exol's blending capabilities to meet increased consumer demand.
Exol's new development has a larger footprint than the existing – increasing from 380m2 to 520m2. It will also have a taller ridge height (increased from 7m to 12.5m), to house the new 9.5m blending/storage tanks to further help with consistency of supply, bulk storage for increased production volumes, accuracy, infrastructure, and product diversification.
Exol is committed to a programme of continuous product development, manufacturing investment, thorough testing, training and support, eco-friendly practices and increased flexibility to meet demand, to ensure that its premium quality lubricants are available to all sectors of the market now, and in the future.
Steve Dunn, Exol Lubricants, sales and marketing director said: "We are extremely proud of our re-investment plans and work closely with customers to demonstrate the benefits they bring. Increasing the capacity at Rotherham further supports our commitment to customers as demand increases."
As the UK's largest independently owned oil blender, Exol Lubricants sells 80 million litres of oil every year.