Oil Supplier Checklist: What to Look for When Changing Supplier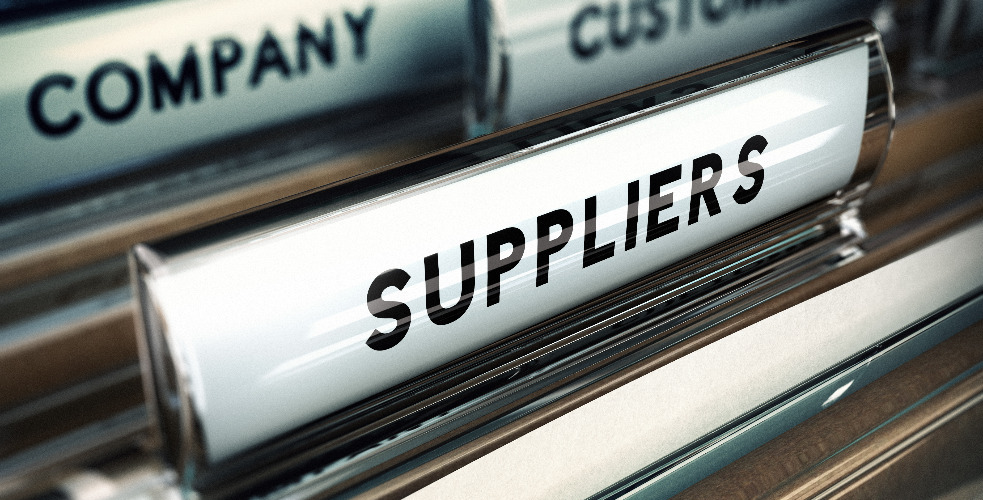 The changing of oil suppliers, or any other product should not be taken lightly and certainly not for short term financial gain. In an ideal world, a tiering of oil suppliers should be in place with preferred followed by two other options should alternatives be required.
Create A Supplier Listing
A listing of possible suppliers for all products and services can easily be created during those times when supply is not an issue. This will reap dividends in the future should a product become scarce, increase dramatically in price or not be available due to logistics or any of a plethora of reasons for protracted delivery times. How a listing is comprised will vary from business to business, but the fundamental principles are the same.
For each application, a set of oil suppliers should be chosen built on past supply performance. These can be tiered accordingly and continually reviewed to ensure the top tier is the most reliable and cost-effective solution.
Does The Oil Supplier Offer a Wide Range of Products?
A simple question but any oil supplier who has one or two products to deliver is not as cost-effective as one with a broad portfolio. If for example, you have a fleet of vehicles then you do not want to be buying engine oil off one, hydraulic oil off another, transmission etc. Whilst no one company should occupy a monopoly position, having alternatives suppliers prevents loss of supply and unjustified price increases.
Does The Oil Supplier Use Virgin Base Oils?
Whilst the strive for green credentials is a noble one, the use of reclaimed, reprocessed, recycled or another terminology does not result in a finished product with the same properties as virgin base oils. Reductions in the life of the fluid are the most notable difference and then depending on the process, odour, additive carryover and solubility can be affected by the choice of base stocks. Whilst reclaimed oils have their place in the long run, they will be more expensive when compared to their virgin counterparts within processes or constantly running engines.
Is The Oil Supplier Recommending the Right Lubricants?
The worst kind of supplier is one who will continue to supply the same product year in year out regardless of your changing needs. Oils and lubricants required for Euro 3 emission vehicles will not be correct for the latest Euro 6 compliant vehicles and will almost certainly either damage or severely reduce the working life of after-treatment devices such as DPF, CRT, catalysts and Adblue systems.
Your chosen oil supplier should use virgin base oils, have access to the latest data, online help tools and ideally a direct phone call to a technical resource to ensure all your lubricant needs are up to date. With every new vehicle or equipment purchased the test for any supplier is not only the speed of return on a question but the quality of the return.
Was the question answered in a timely manner?
Does the recommended product have the correct approvals?
Will using the product invalidate any warranty or extended warranty program?
Who has answered the question.
Will any new product allow for rationalisation?
Does the supplier have up to date technical data sheets and MSDS information for the product/s recommended?
Whilst all the above may seem simple having the wrong product would invalidate any warranty claim and ultimately lead to not only expensive repairs but also lack of availability which often carries a much high costing.
How Reliable Is the Oil Supplier?
As the adage says, in business there are no friends. Just because you find one supplier personally preferable does not mean it is the best value.
Reliability can be measured in many ways from pricing to quality and delivery times. Each business should set out its own criteria of what reliability is and how it will impact on the business model.
Price will always be a factor as this relates to the final cost of the product or service provided. Conversely receiving late, damaged goods with a low shelf life will impact in other areas so price cannot be used as a single driving factor.
What Is the Cost Involved in Changing Oil Supplier?
This is probably the most important criteria.
Changing products will almost certainly lead to some costings.
These could range from simple administration costs to plant and equipment shutdowns whilst rectification measures are put in place. Whilst this may be a dramatic example some products cannot be mixed or for example within Marine engines, the OEM does not recommend the mixing of lubricants in use.
With extreme examples, a pre-prepared lubricant changeover document should be in place to facilitate a rapid turnaround. This document should answer all the pertinent questions to ensure the process is swift, snag-free and has a fixed price known costing attached. Any process change which incurs excessive costs should look to either stock levels or processes to remove the need for the change to occur.
Ready To Make the Switch? Exol Makes It Simple
Ready to make the switch? Exol makes it simple. See how we help our clients and partners here: https://www.exol-lubricants.com/