Exol Lubricants powers Royal Barge
Exol Lubricants is delighted to announce that the Royal Nore, the Royal Barge of Her Majesty Queen Elizabeth II, is being filled with its Taurus SHPD E7 15W-40 lubricant.
Supplied to Woods Silver Fleet by the authorized Exol distributor, Thames Hose & Couplings, Taurus SHPD E7 15W-40 is a high performance, heavy duty diesel engine oil formulated to meet the severe lubrication requirements demanded by many leading engine manufacturers. It has been approved by major OEM's such as Cummings, Volvo, Renault and Mack.
Taurus SHPD E7 15W-40 comprises a blend of solvent refined base oils, viscosity index improvers, pour point depressants and one of the most innovative additive systems to be developed in the past few years. It is the first choice for a wide variety of engines as the lubricant offers piston cleanliness, oxidation resistance and wear protection.
The Royal Nore is available for hire and has a five star restaurant onboard. The barge itself holds up to 30 guests. It is an extremely popular venue for gatherings, celebratory dinners and reception drinks.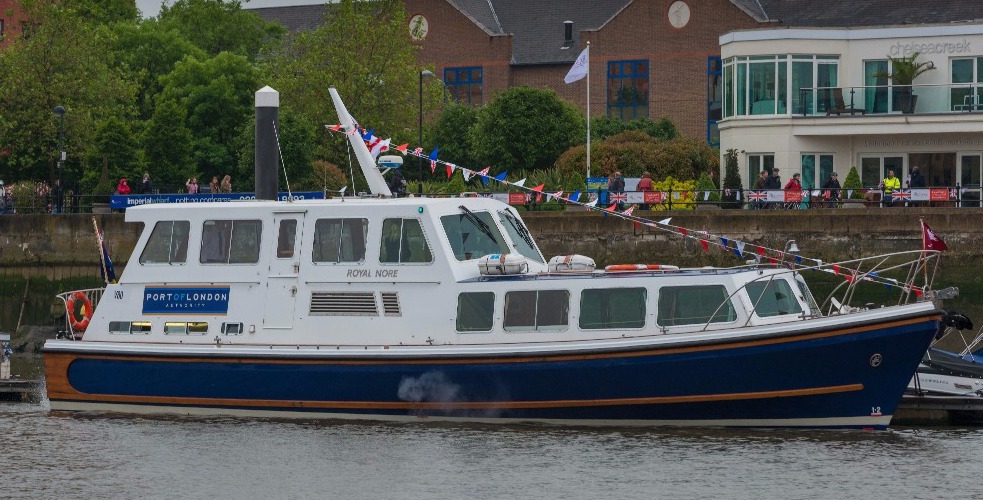 The interior of The Royal Nore has recently been refurbished, maintaining its high quality, traditional craftsmanship throughout. The barge navigates the Thames taking in all the major sights and landmarks including The Houses of Parliament, Shakespeare's Globe, Tower Bridge and down to Greenwich and the 02 arena.
Steve Dunn, Exol sales director, said: "As a UK manufacturer, it's extremely pleasing to see our products being utilised in such a way and demonstrating their benefits and versatility. It also highlights our expanding and diverse customer base, which sees our high quality products supplied into many sectors including automotive, commercial vehicle, off-highway, agricultural, rail and of course, marine."