Exol Lubricants takes to the stages with KH Hire Rallying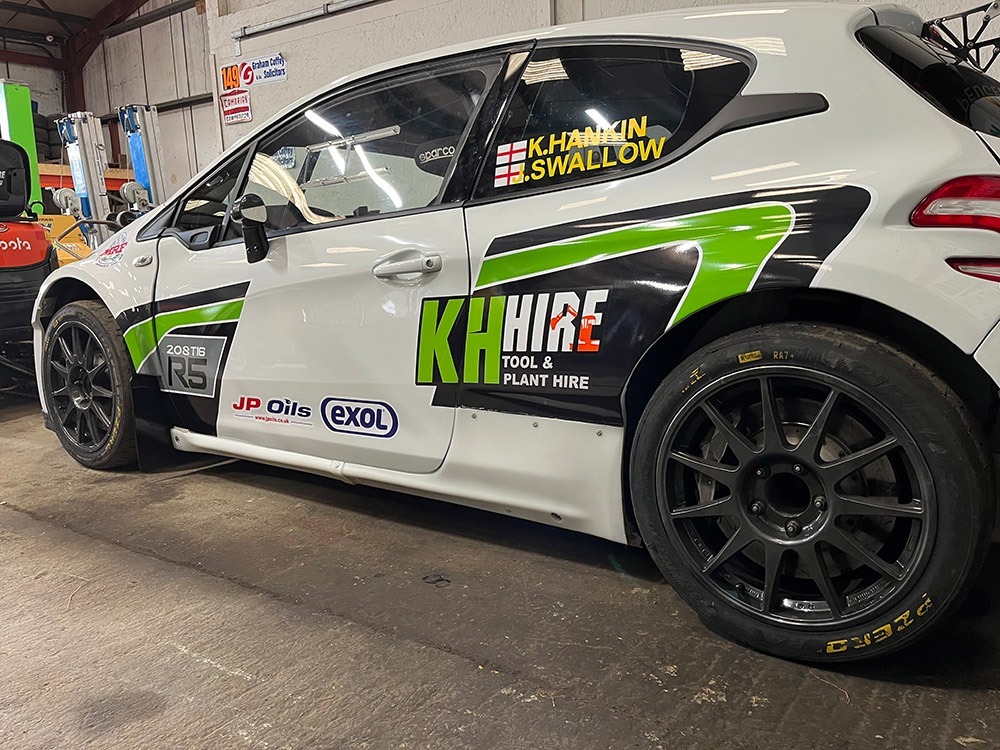 Exol Lubricants and its distributor JP Oils have teamed up with Leyland-based KH Hire Rallying for selected rounds of the 2022 British Trial and Rally Drivers Association (BTRDA) Rally Championship and 2022-23 MSN Rally Championship.
Lancashire driver Kiaran Hankin and co-driver James Swallow will be at the wheel of a new-for-2022 R5-spec Peugeot 208 T16 rally car, customised for tarmac rallies in the selected series. The Peugeot has Exol Lubricants' high-end engine, transmission and hydraulic oil on board, keeping the high-performance rally car operating at peak levels.
"Having the support of JP Oils in providing the latest generation of Exol Lubricants products gives me 100 percent confidence that our car will continue to run at high performance, even in demanding settings such as circuit and forest rallies," Hankin said.
His first event with Exol oils on board his new Peugeot was at the Altratech SMC Stages on Anglesey in Wales earlier in 2022.
Hankin said: "It was our first run out in the car, having driven a R2-class Ford Fiesta last year. Our performance lifted our seeding from 51st on the road to 22nd, and as the day went on, we continued picking up time and finished in the top ten overall.
"Our next round in the Peugeot will be on Anglesey again in August, before the single-venue championship over the winter months."
Hankin also has a gravel-spec Ford Fiesta R2 rally car at his disposal, which he has rallied on select rounds of the BTRDA. In June, Hankin took part in the Kielder Forest Stages, finishing seventh in class and 37th overall.