Exol oil meets latest ACEA C5 and C6 specifications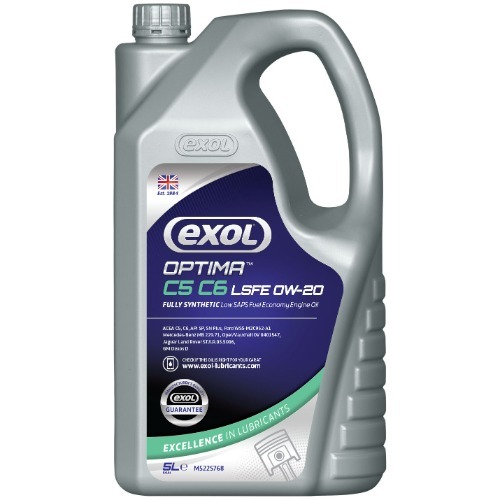 Exol Lubricants' new Optima C5 C6 LSFE 0W-20 is the latest in a line of fully synthetic, low SAPS engine oils delivering improved fuel economy, and meets the latest ACEA specifications.
The next-generation Optima engine oil is designed for use in a variety of new petrol and diesel engines. Optima C5 C6 LSFE 0W-20 provides low speed pre-ignition (LSPI) protection and delivers improved levels of fuel economy in the latest OEM tests.
Optima C5 C6 LSFE 0W-20's carefully controlled SAPS levels make it a perfect operating partner for hot running engines, protecting after-treatment systems including petrol particulate filters, and its prevention of deposits keeps turbochargers in optimum condition.
The product is recommended for passenger car applications, recommended for use in the latest Ford EcoBlue engine range, and is an ideal choice for service fill applications for Hyundai, Toyota and Kia cars.
More information about the product from the leading lubricants supplier, Exol, can be found here.