Exol takes centre stage at IAAF Awards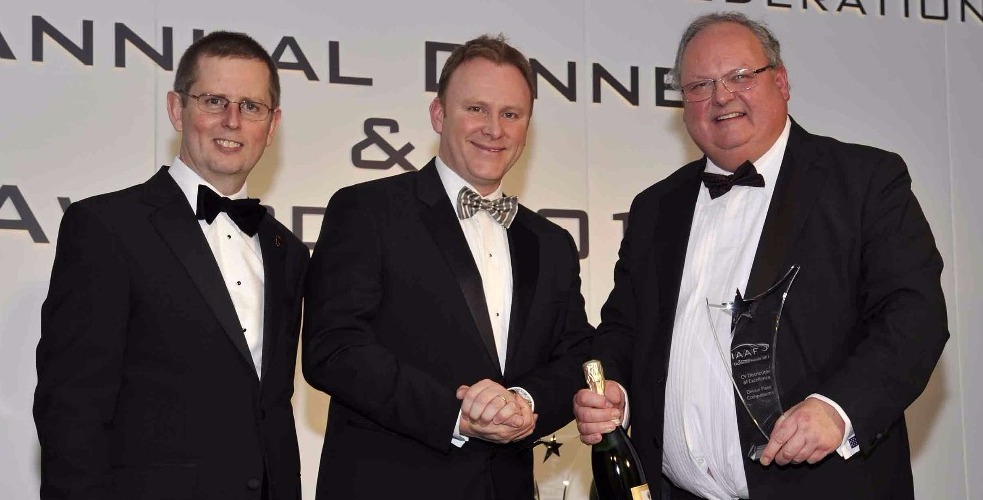 Exol Lubricants has taken centre stage at the IAAF awards by sponsoring the Commercial Vehicle Parts Distributor of Excellence Award.
Steve Dunn, sales director of Exol Lubricants joined Graham Knight, IAAF president and Brian Spratt IAAF chief executive on stage to announce the winners, which was Devon Fleet Components.
Exol was also shortlisted for both the IAAF Car & CV supplier of excellence awards and hosted a table at event.
Attention now turns to the CAT magazine supplier of the year awards and Exol needs your vote. Please click here http://www.catmag.co.uk/cat-awards-2014 to vote for Exol Lubricants.