Happy Birthday George – 80 Years Young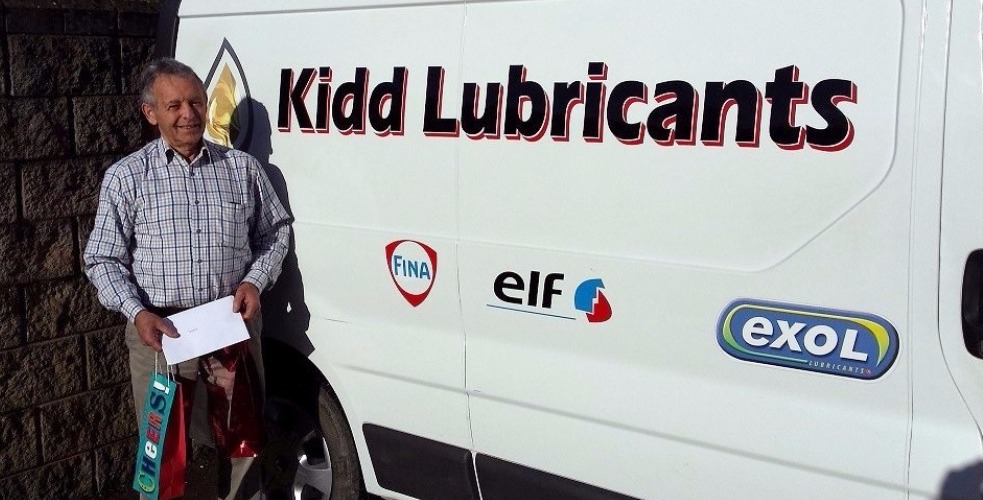 Exol Lubricants would like to wish George Kidd of Kidd Lubricants a very happy 80th birthday.
George took early retirement from farming in 1996, but this was short lived and in the same year began distributing lubricants with his son Douglas.
George and Douglas – based in Enniscorthy, County Wexford, Ireland – have been successfully promoting the Exol brand and products for more than 15 years.
George and his Exol-liveried van deliver all pack sizes from IBC's to 1litre whenever customers need them. From the first order at 7am to the last order at night, George has built up an enviable reputation of supplying Exol's high quality range of lubricants and associated products.
Steve Dunn, Exol sales director, said: "George's work is nothing short of inspirational and, as a supplier, we will do whatever we can to support his efforts. We look forward to many more years working together."