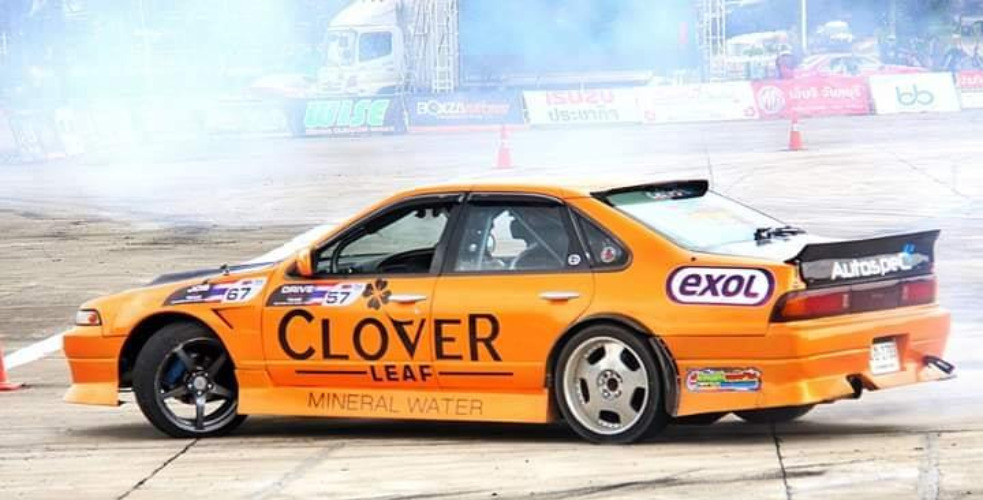 Powered by Exol! Team Clover Leaf has won 1st place in the Thailand Underground Drift "Class C" competition. The Nissan Cefiro AE 31 is powered by Exol's Optima LSX 5W-40 engine oil.
The drifter, Tanupun Suangka (Mr. Drive), said: "In a drift car, high engine power at high revs is essential in order to get a controlled power slide. As a result of using Exol's Optima LSX 5W-40 engine oil, engine temperature was substantially lower and we achieved exceptionally smooth flow rate results in higher acceleration. Team Clover Leaf would like to thank Exol for all their support."
The next underground drift will take place on 22 to 24 November.